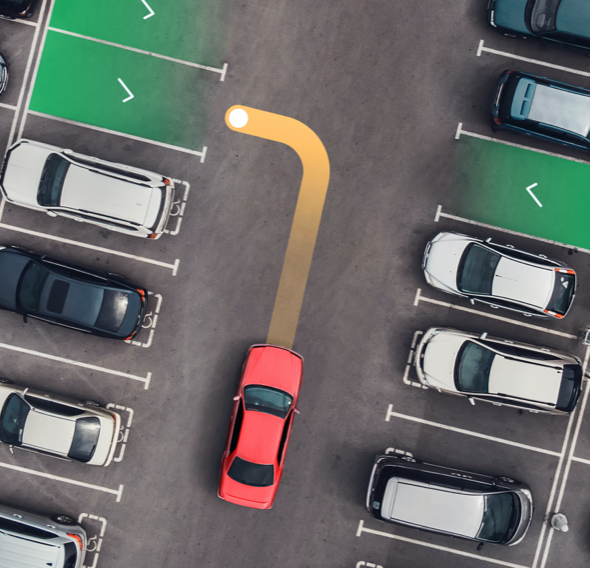 Shape a new world
of smart city
technologies!
NaviParking Technology was born in 2013 as EkinnoLab, a startup specialising in the development and testing of mobile applications. Over the years, as the focus of the startup began to shift significantly to mobile applications for NaviParking, the idea to rename EkinnoLab began to take form. In 2021, the startup was officially renamed NaviParking Technology.
The official headquarters of NaviParking Technology is Gliwice – a city located in Silesia in Poland, but our team is all over the region and country. NaviParking Technology is based on the vision of creating mobile applications in a way that is unique and innovative. We always start with a well-thought-out design on the basis of which a prototype is created. Here, we use our experience in the field of software architecture and solution development, using the best practices in this field. The technologies used are carefully selected to serve this vision – not the other way around. 
The NaviParking Engineering Family is an international team of talented engineers with extensive and global experience. We are passionate about innovation, so we like new technologies and modern design. The interdisciplinary nature of our team allows us to quickly introduce new technologies and innovations. We come from various industries and believe in learning from each other, teamwork and the power of mentorship.
Plenty of space for innovation
A team connected by a passion for building Great Software
Remote operations with offices in Poland, UAE and Bahrain
A real impact on what we do and how we work